Sale price
$39.00 USD
Regular price
Unit price
per
Sale
Sold out
⭐ Handmade
😎 Unique Design
😱 Ultra Smooth movement

Handmade

Easy Return

Free Shipping
View full details
Blue Red Trainer Butterfly Knife: Master Elegance in Every Flip
Introducing the Blue Red Butterfly Knife—a masterpiece that marries artistry with functionality in the world of butterfly knife training. This trainer transcends ordinary tools, offering an exquisite experience that captivates the eye and hones your skills.
Crafted with meticulous attention to detail, the trainer features a design that's a symphony of aesthetics and precision. The intricate patterns on the handles add a touch of beauty to your training sessions. Crafted from high-quality stainless steel, its construction guarantees durability while maintaining a captivating appearance.
Whether you're perfecting your techniques or simply enjoying the art of manipulation, the Blue Red Butterfly Knife is a companion that adds elegance to every flip. Impress your audience, refine your skills, and showcase your dedication with a trainer that's more than a tool—it's a work of art that speaks to your passion.
Embrace the balance between elegance and skill with a trainer that's as beautiful as it is functional. Elevate your practice and let each maneuver reflect the artistry that resides within you—a Blue Red Trainer Balisong that's a testament to your commitment to the craft.
The CNC-cut stainless steel blade is blunt and safe for training.

Features:

Material: aluminum alloy, stainless steel
Length (folded): 15CM/5.9"
Length (unfolded): 25cm/9.8"
Weight: 108g/3.8oz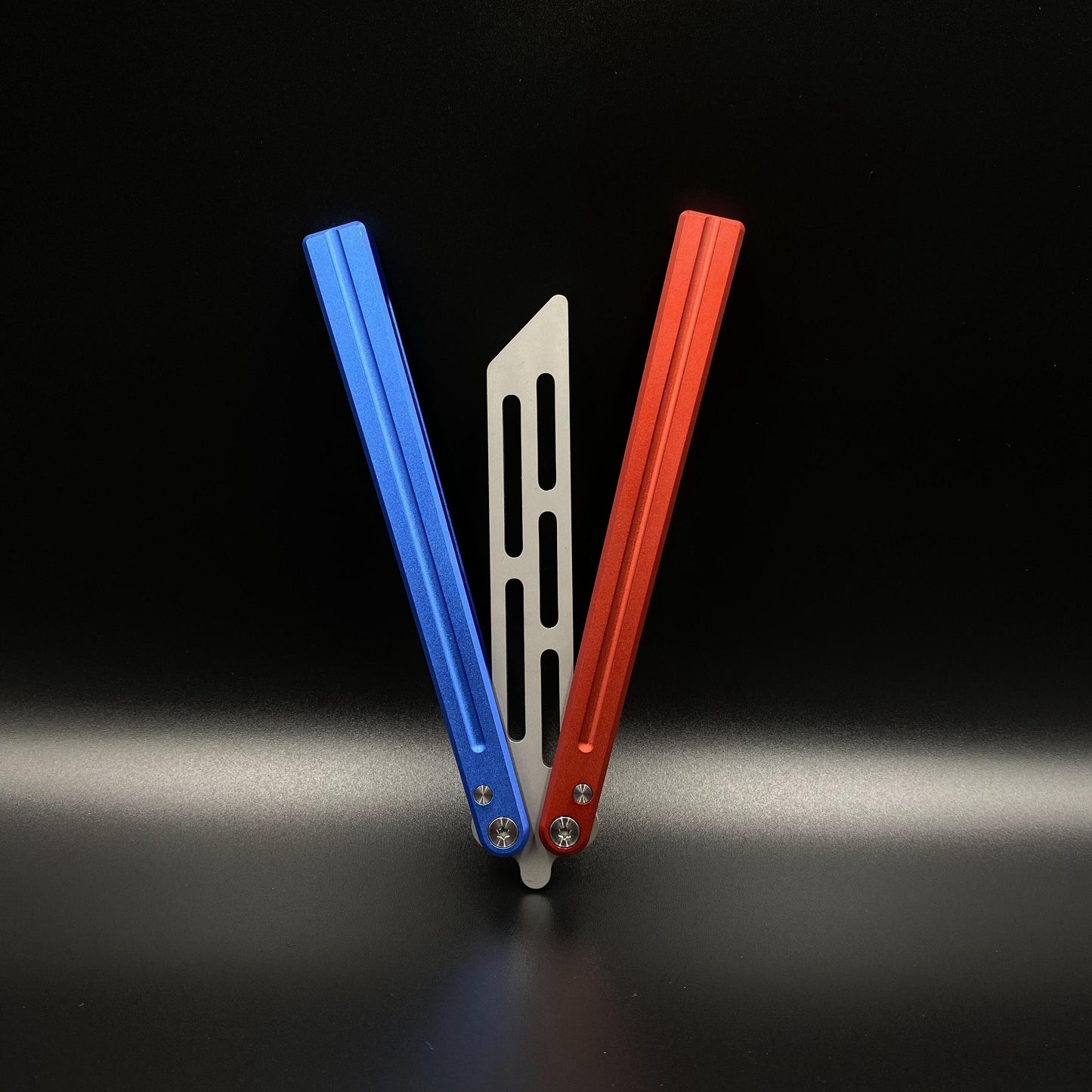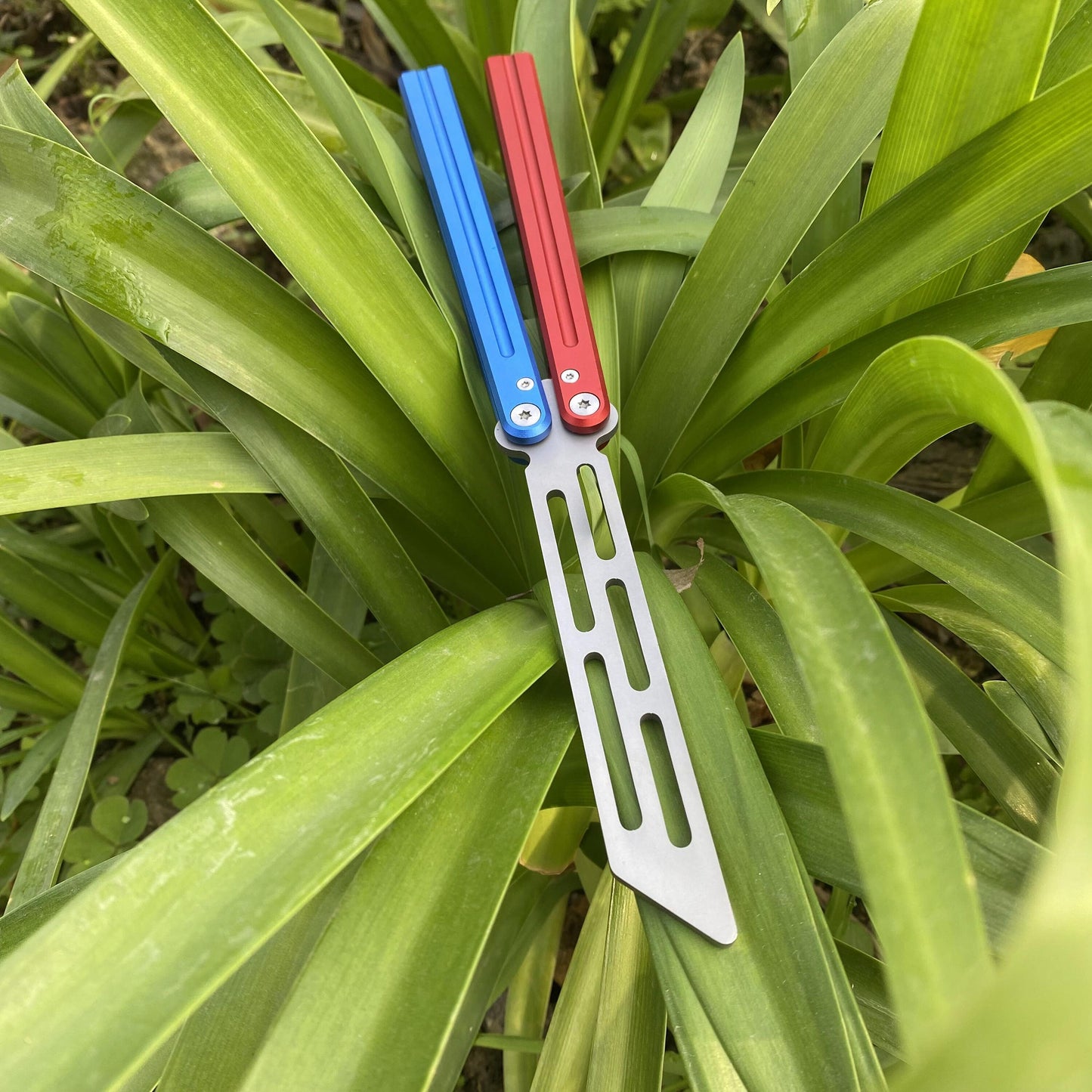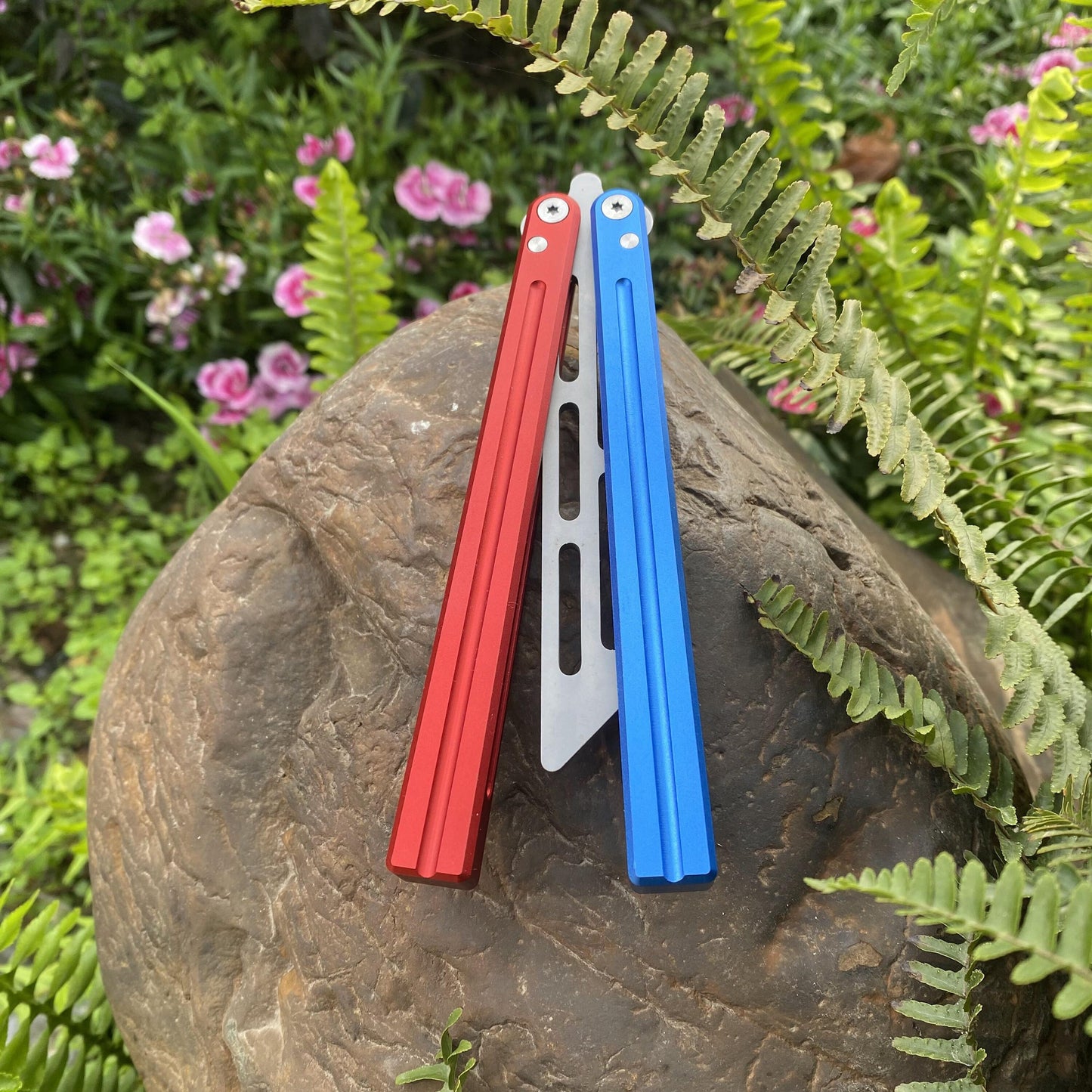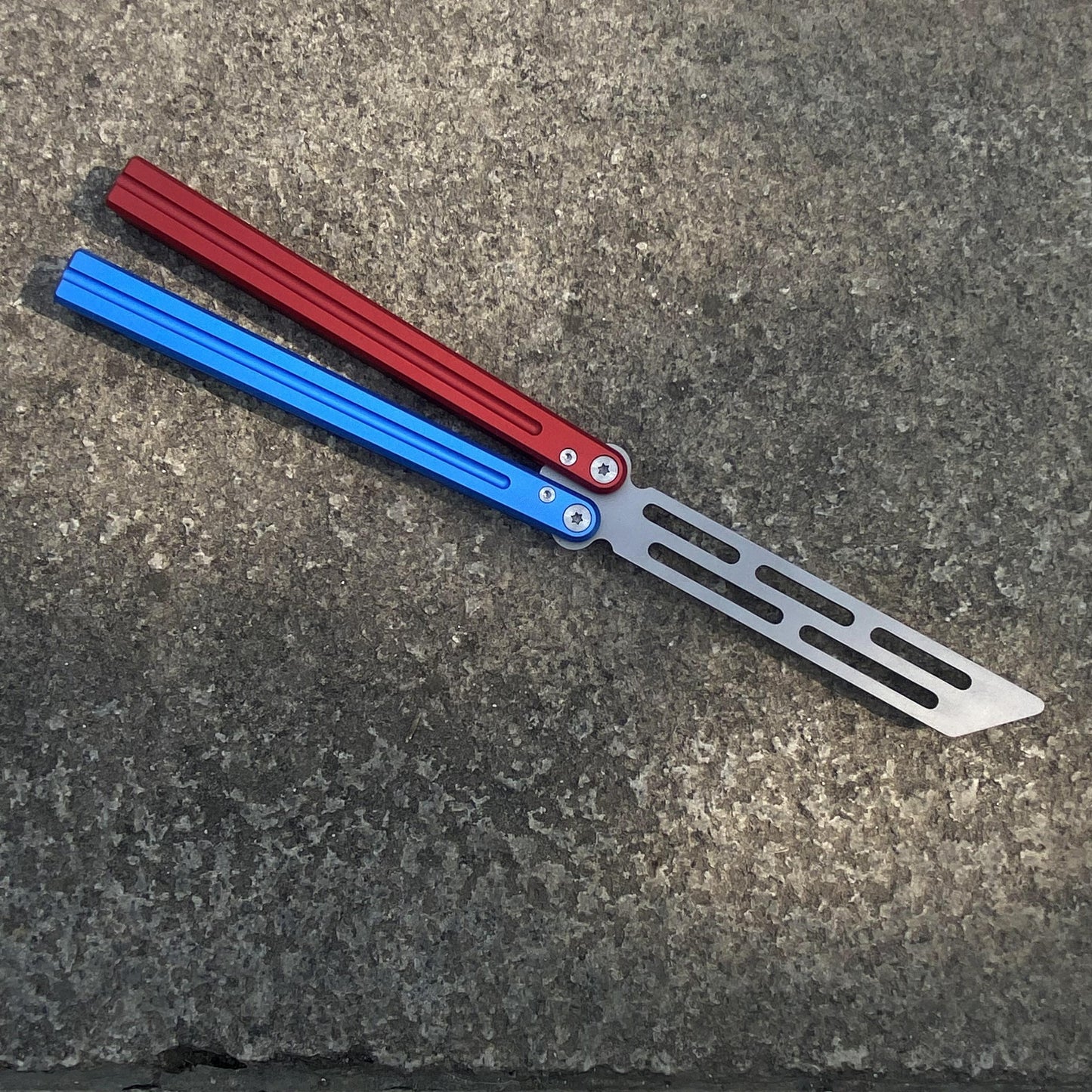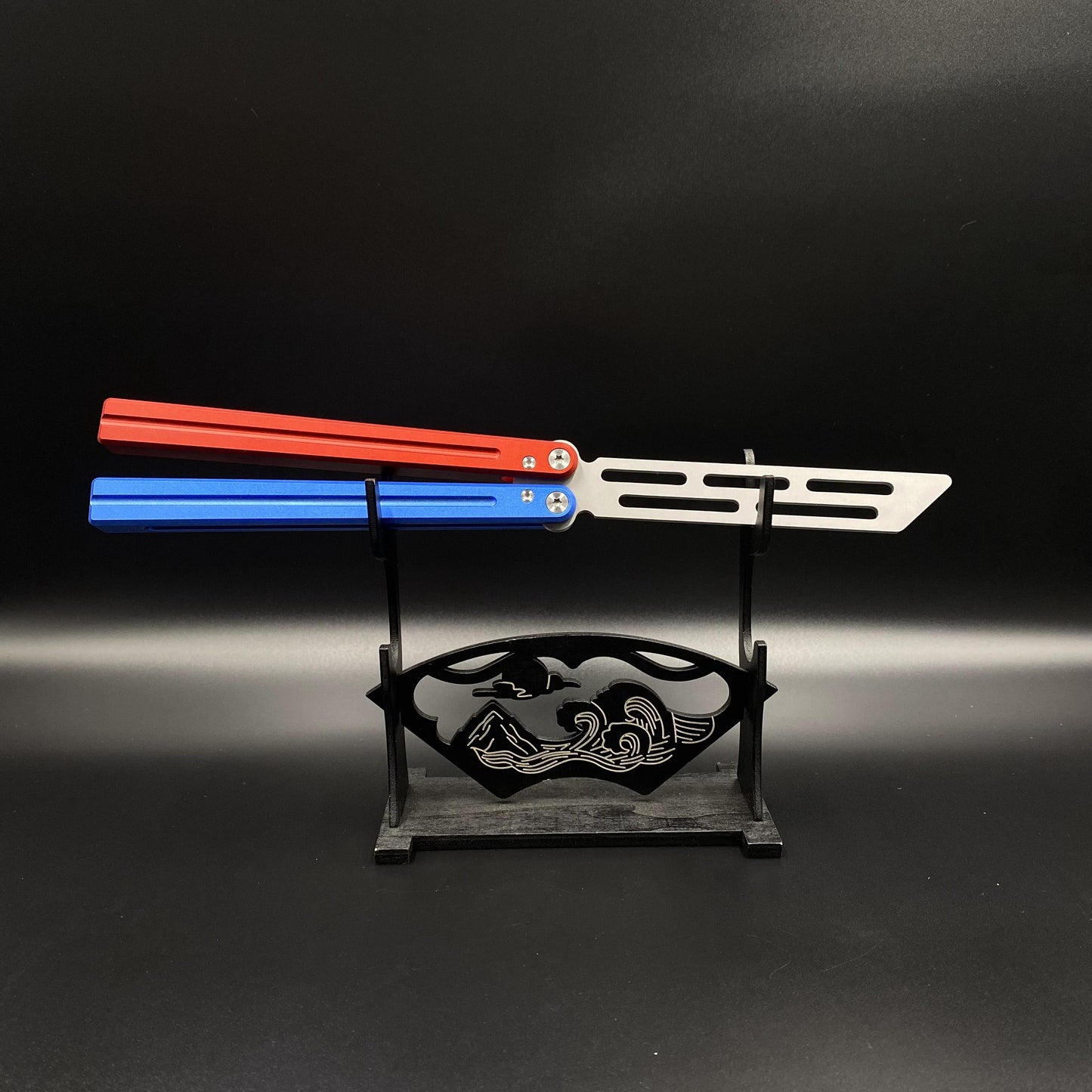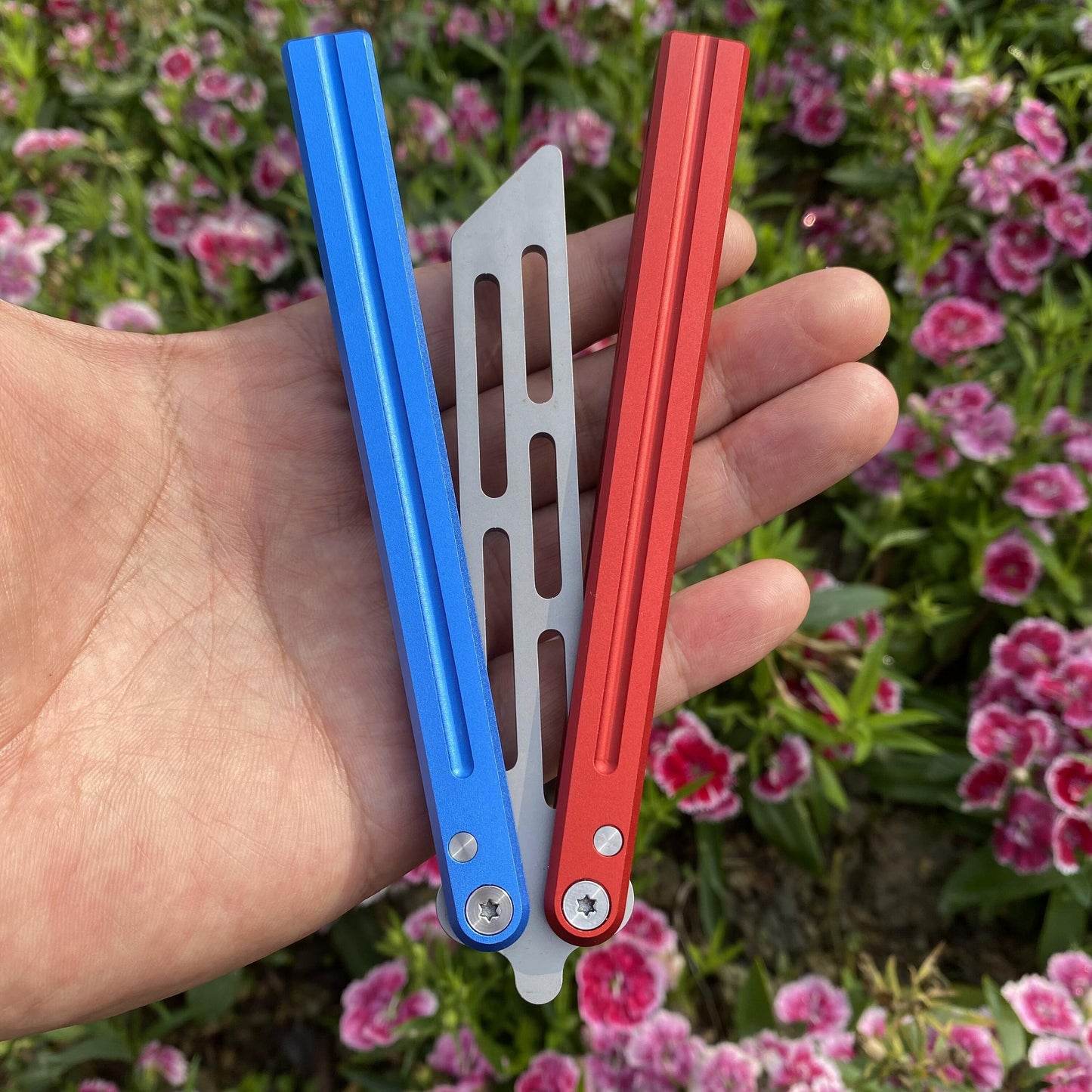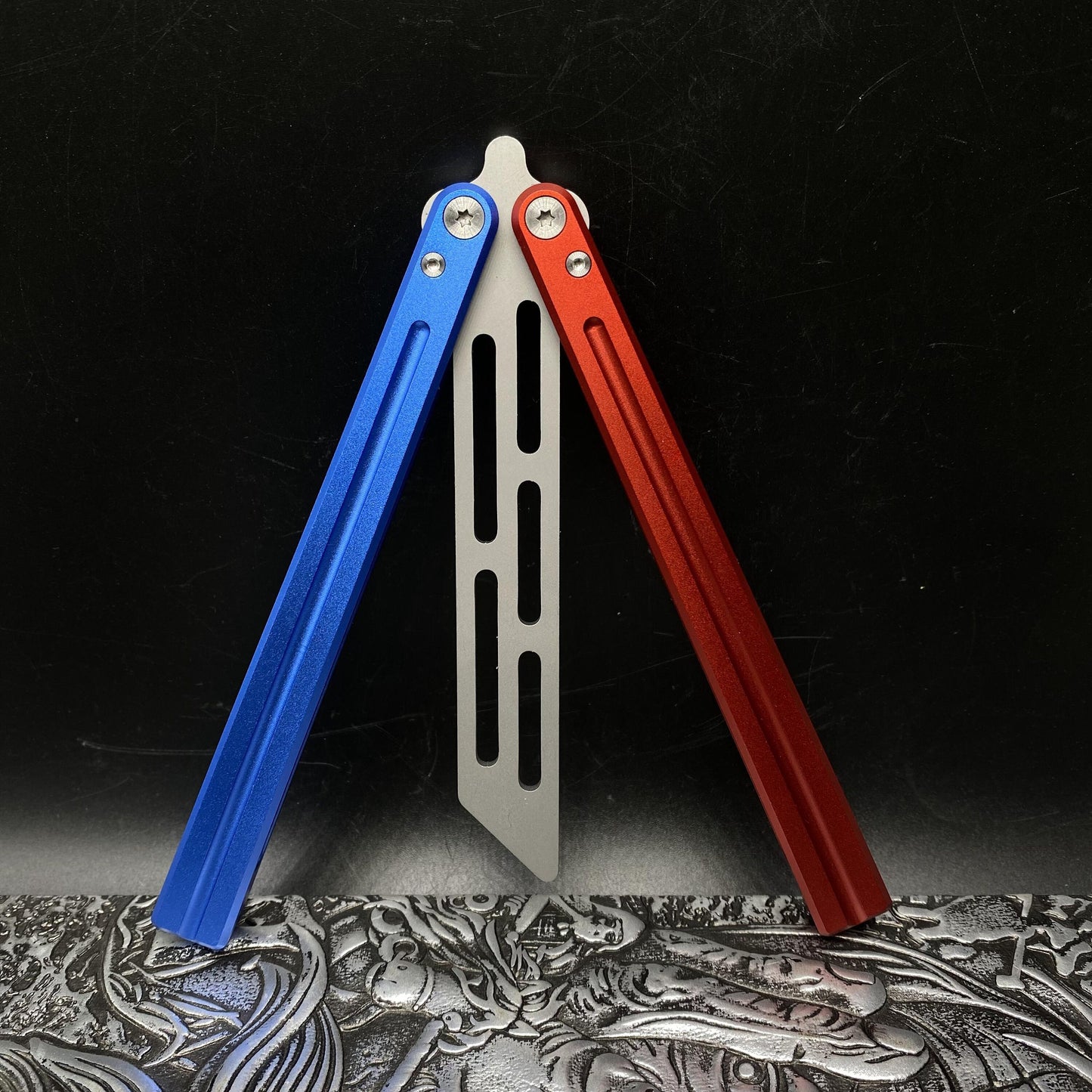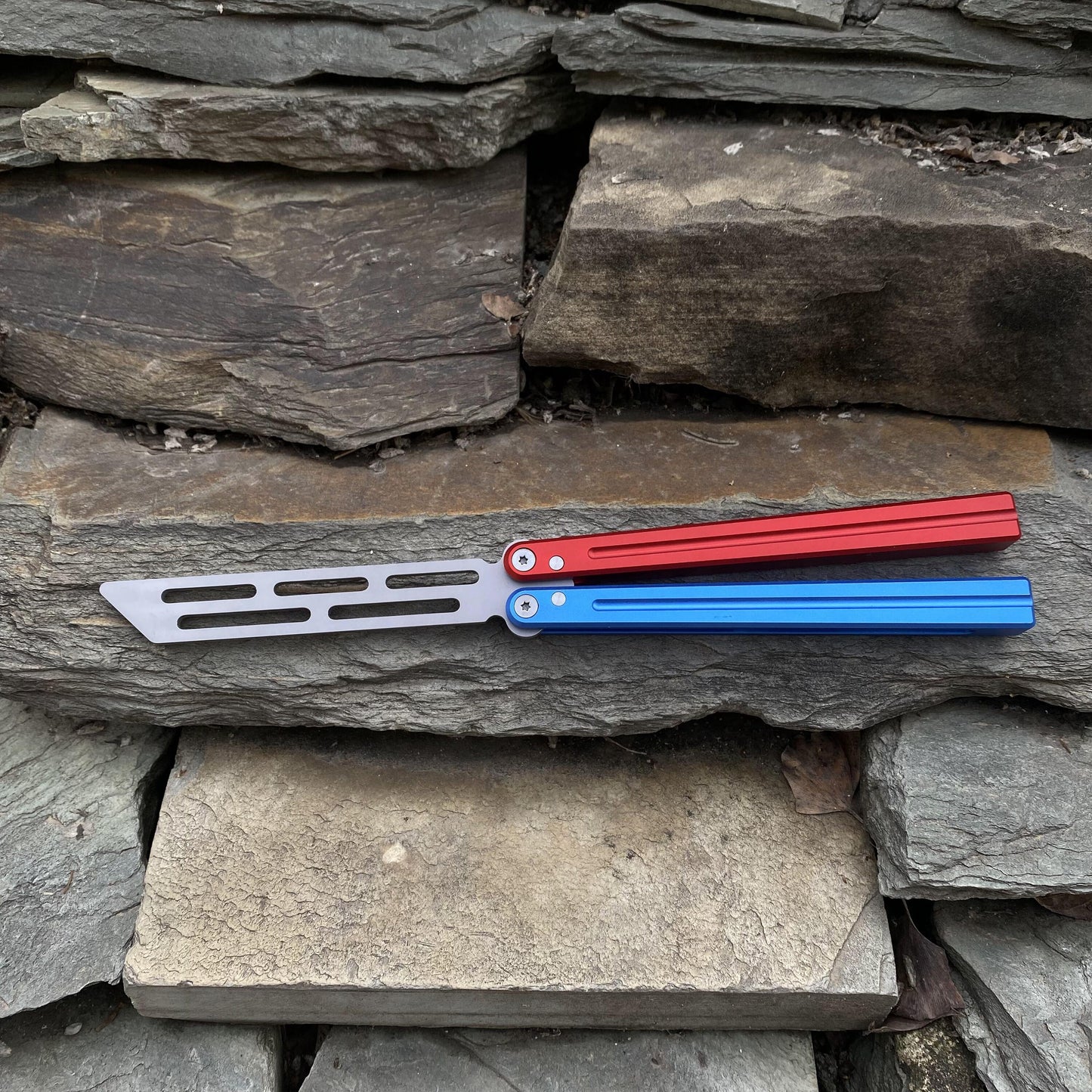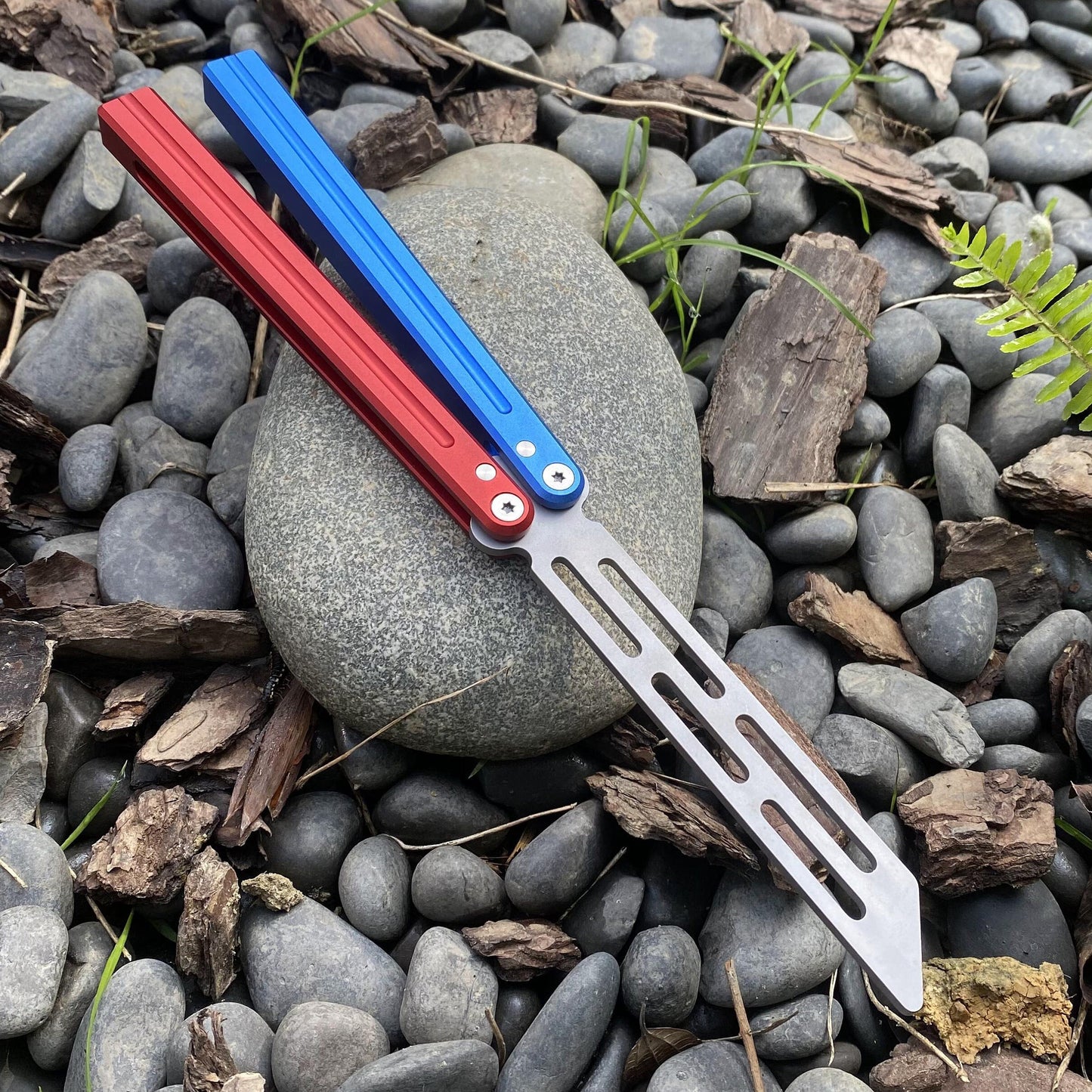 Here are some of the most common questions we get asked. If you can't find what you're looking for, please contact us.
Shipping

The Shipping is FREE

Dispatch Time: We typically process and dispatch orders within 1 to 5 business days from the date of purchase. Our team works diligently to ensure your order is prepared and shipped swiftly.

Delivery Time: After your order is dispatched, delivery usually takes between 5 to 10 business days. Please be aware that delivery times can vary based on your location and other unforeseen factors.
Returns

Eligible items can be returned within 30 days of the purchase date. For a successful return, the following criteria should be met:
The item should be in its original, unused condition and retain its original packaging.
A proof of purchase, like an order confirmation or receipt, is mandatory.