Sale price
$39.00 USD
Regular price
Unit price
per
Sale
Sold out
⭐ Handmade
😎 Unique Design
😱 Ultra Smooth movement

Handmade

Easy Return

Free Shipping
View full details
Frostmourne Butterfly Knife: Embrace Power and Elegance

Step into a realm of power and elegance with the Frostmourne Butterfly Knife—a fusion of fantasy and precision that pays homage to the iconic weapon. Crafted for enthusiasts and collectors alike, this balisong embodies the essence of frosty might and exceptional craftsmanship.

Inspired by the legendary Frostmourne sword, the balisong's design captures the mystique of icy blades and intricate detailing. Meticulously crafted from high-quality materials, it ensures both durability and an aura of elegance.

Like the sword it's named after, the Frostmourne Butterfly Knife commands attention and respect as a tool of artistry and skill. Whether you're a seasoned practitioner or a collector with a penchant for the extraordinary, this balisong speaks to your appreciation for both the fantastical and the functional.

Embrace the legacy of Frostmourne and elevate your skills with a balisong that channels the power of frosty might—a Frostmourne Butterfly Knife that empowers you to master manipulation while immersing yourself in the lore of fantasy. Elevate your practice and collection with a blade that embodies the strength and allure of an iconic legend.
The CNC-cut stainless steel blade is blunt and safe for training.

Features:

Material: aluminum alloy, stainless steel
Length (folded): 15CM/5.9"
Length (unfolded): 25cm/9.8"
Weight: 108g/3.8oz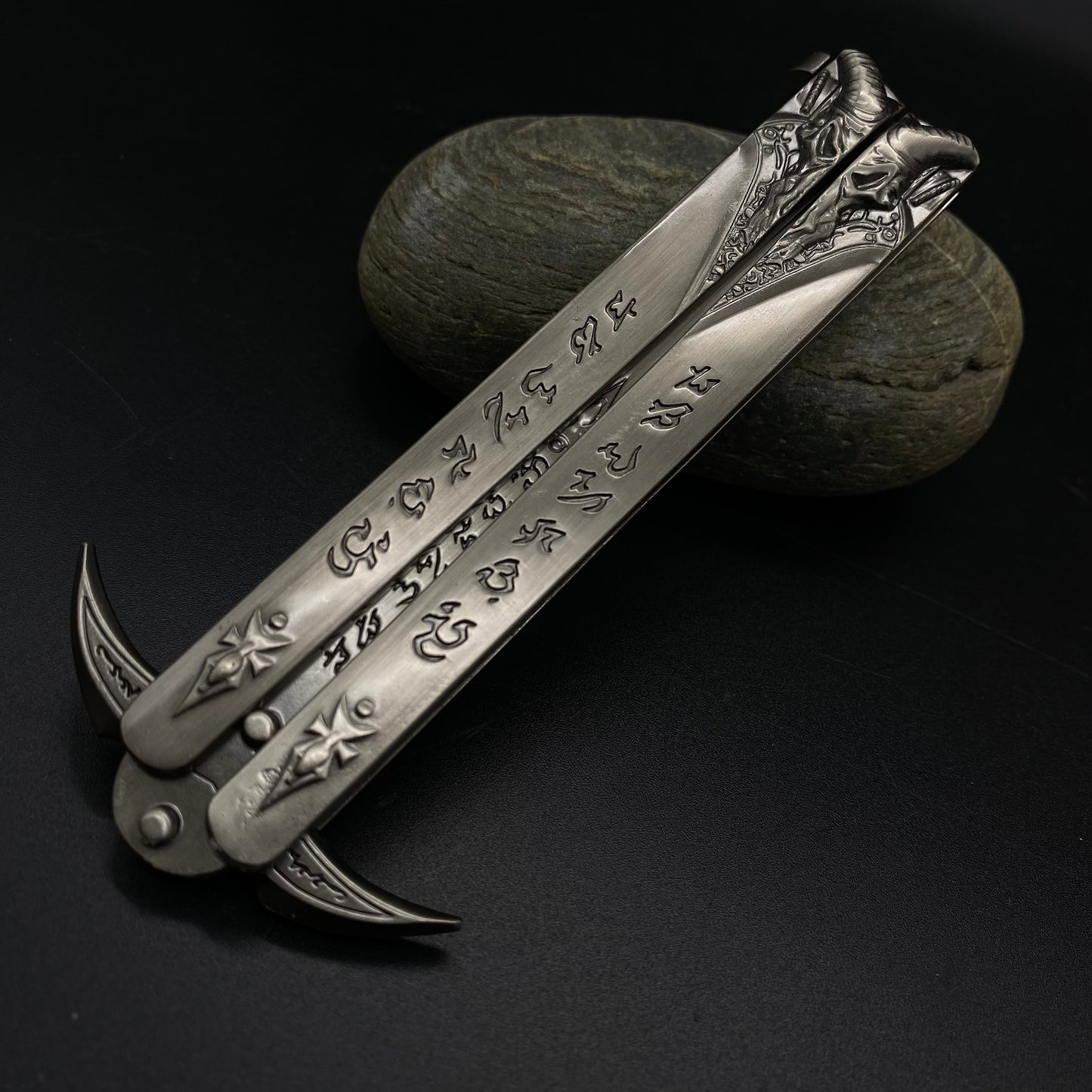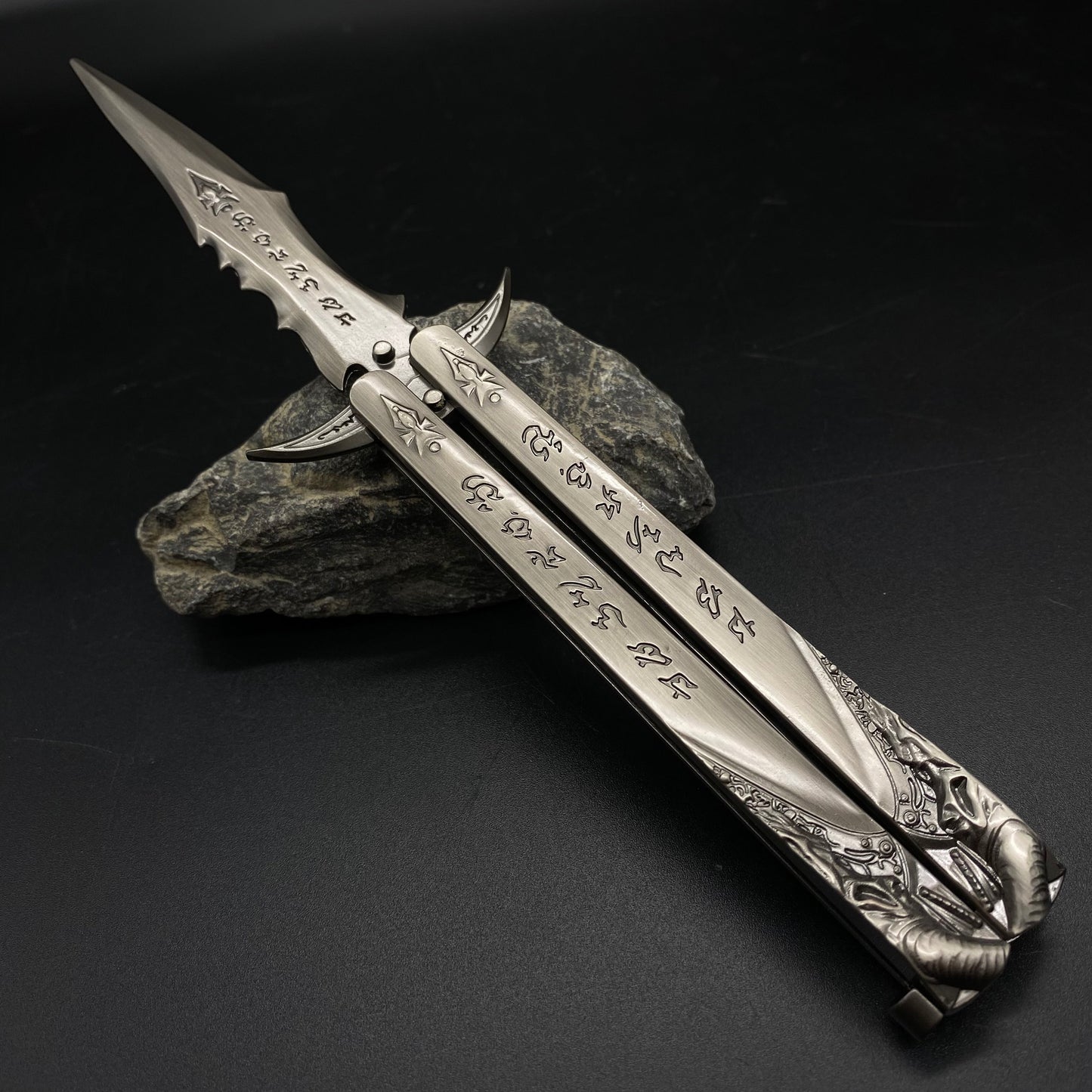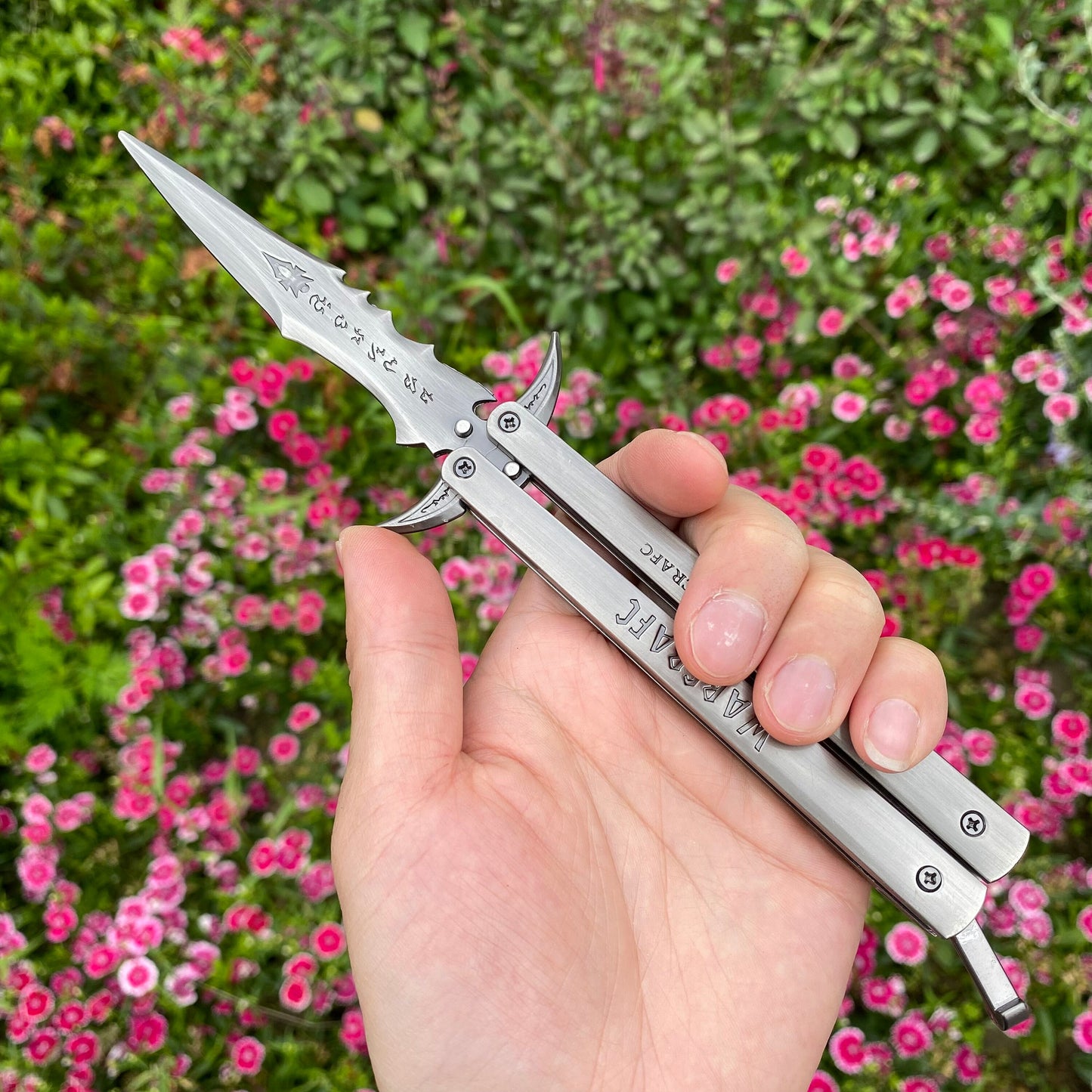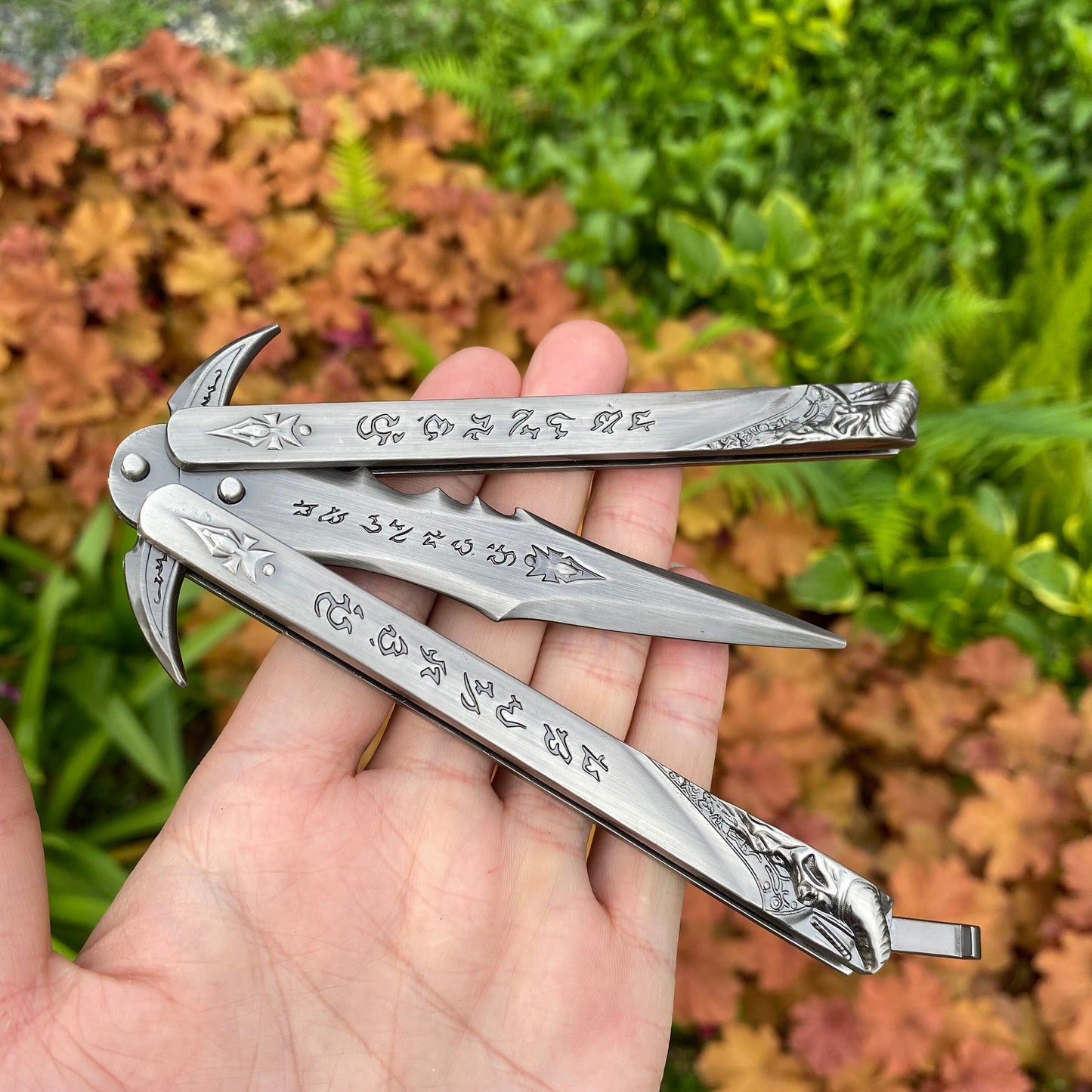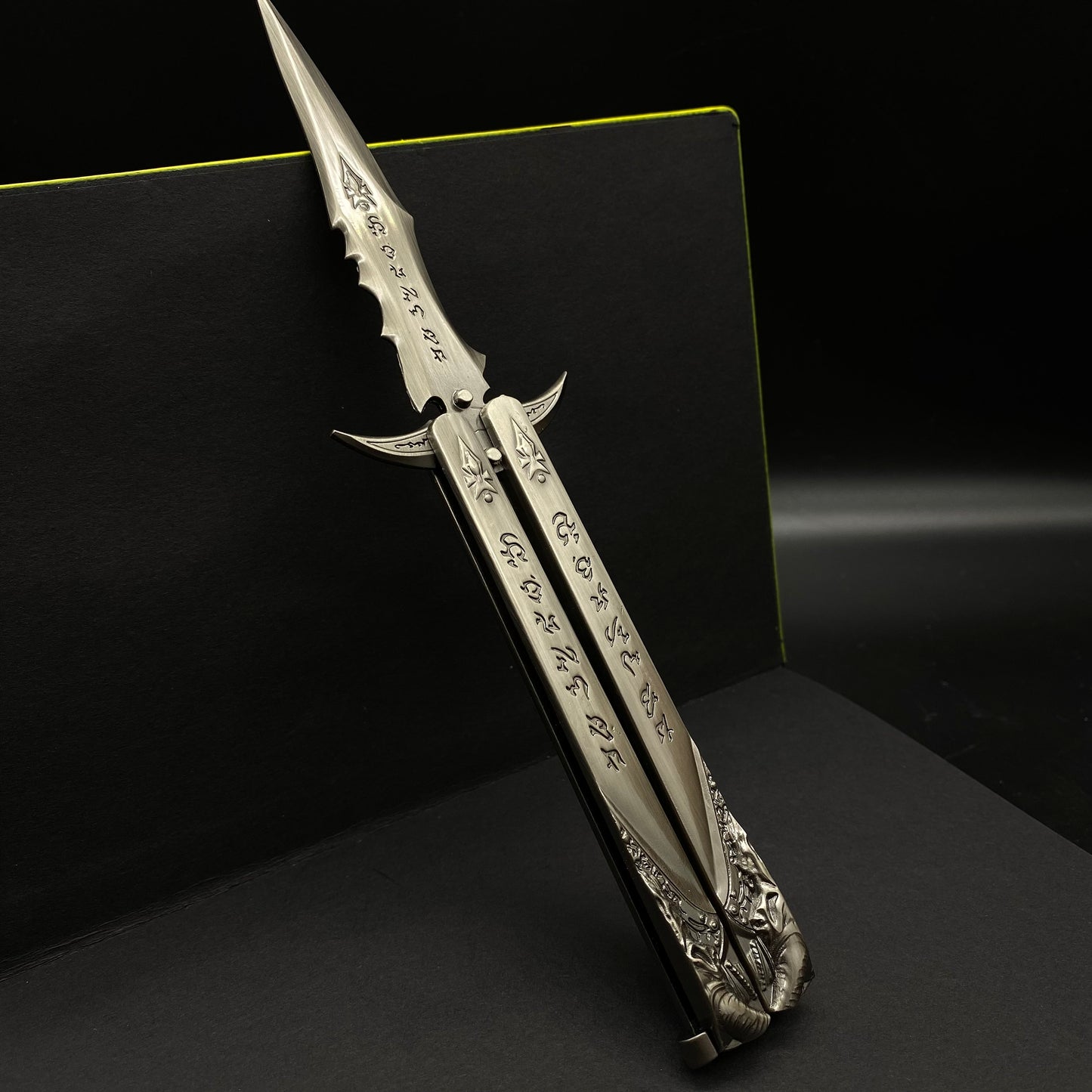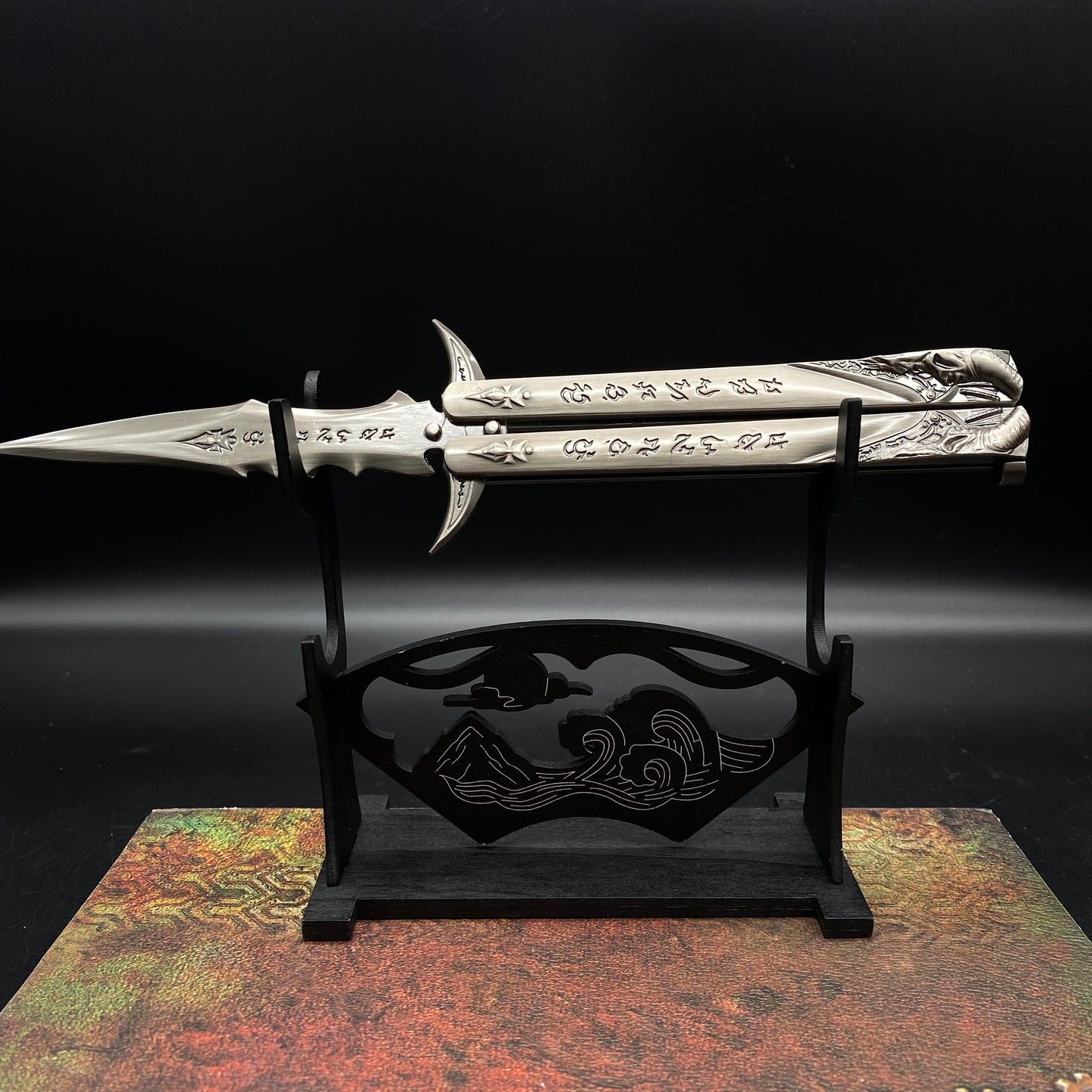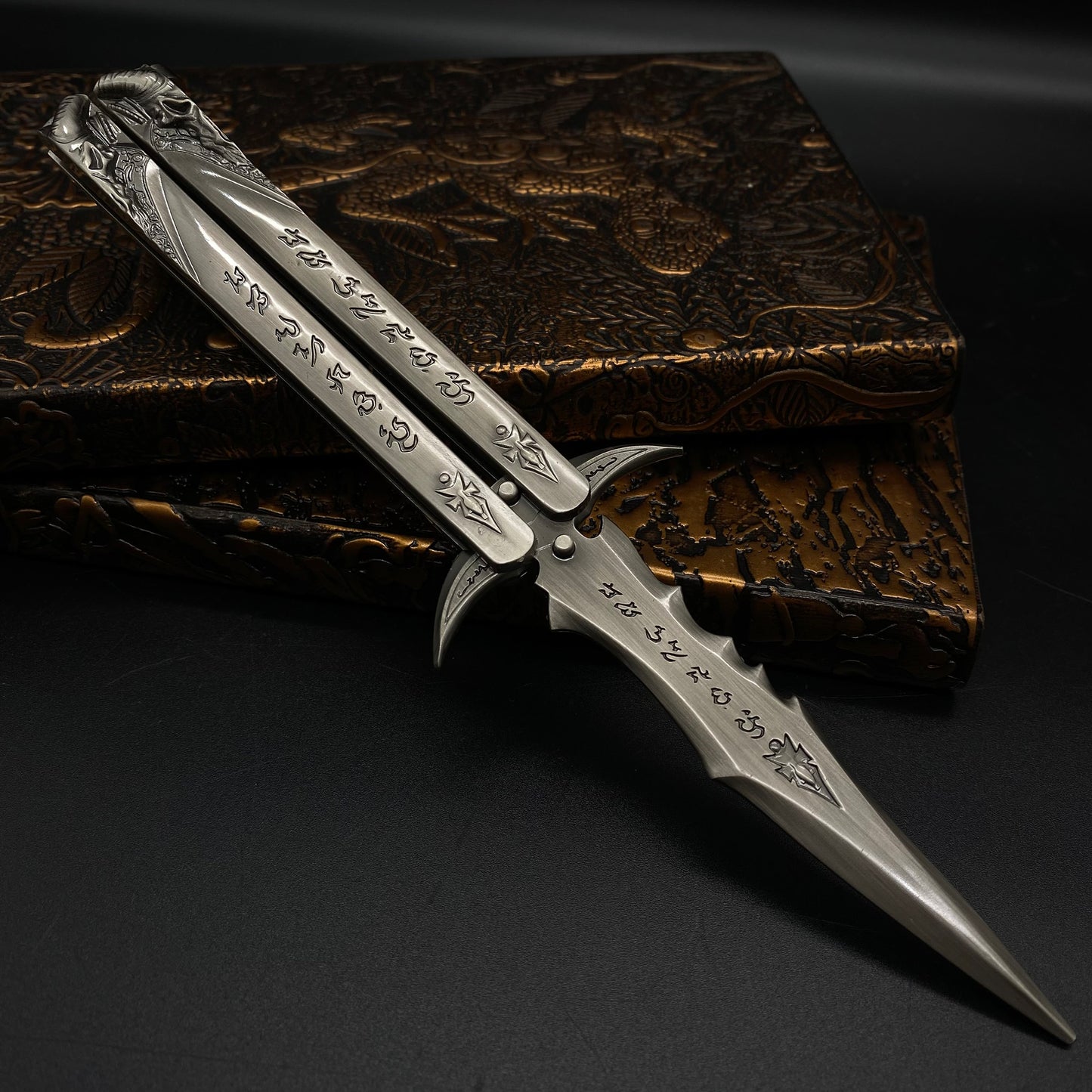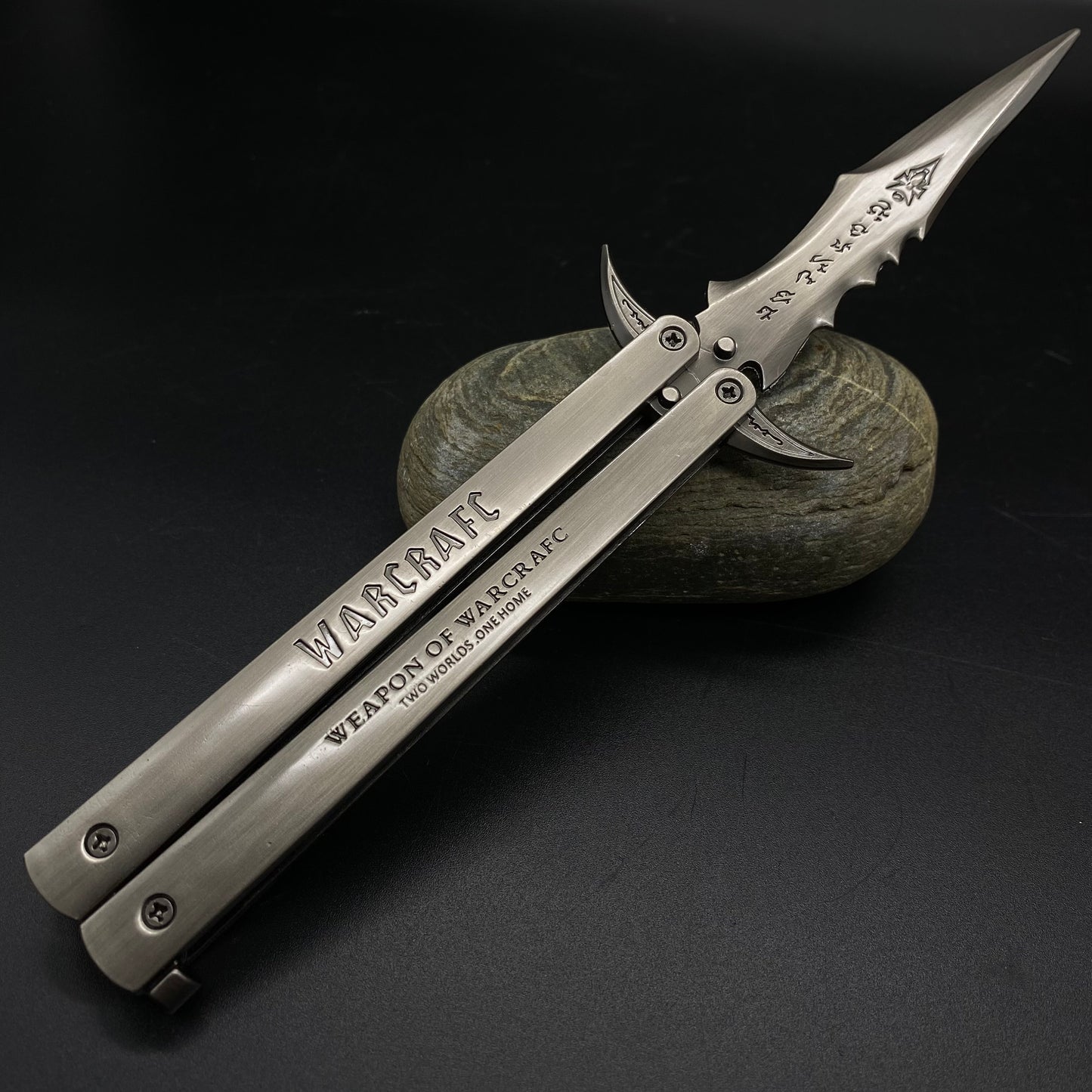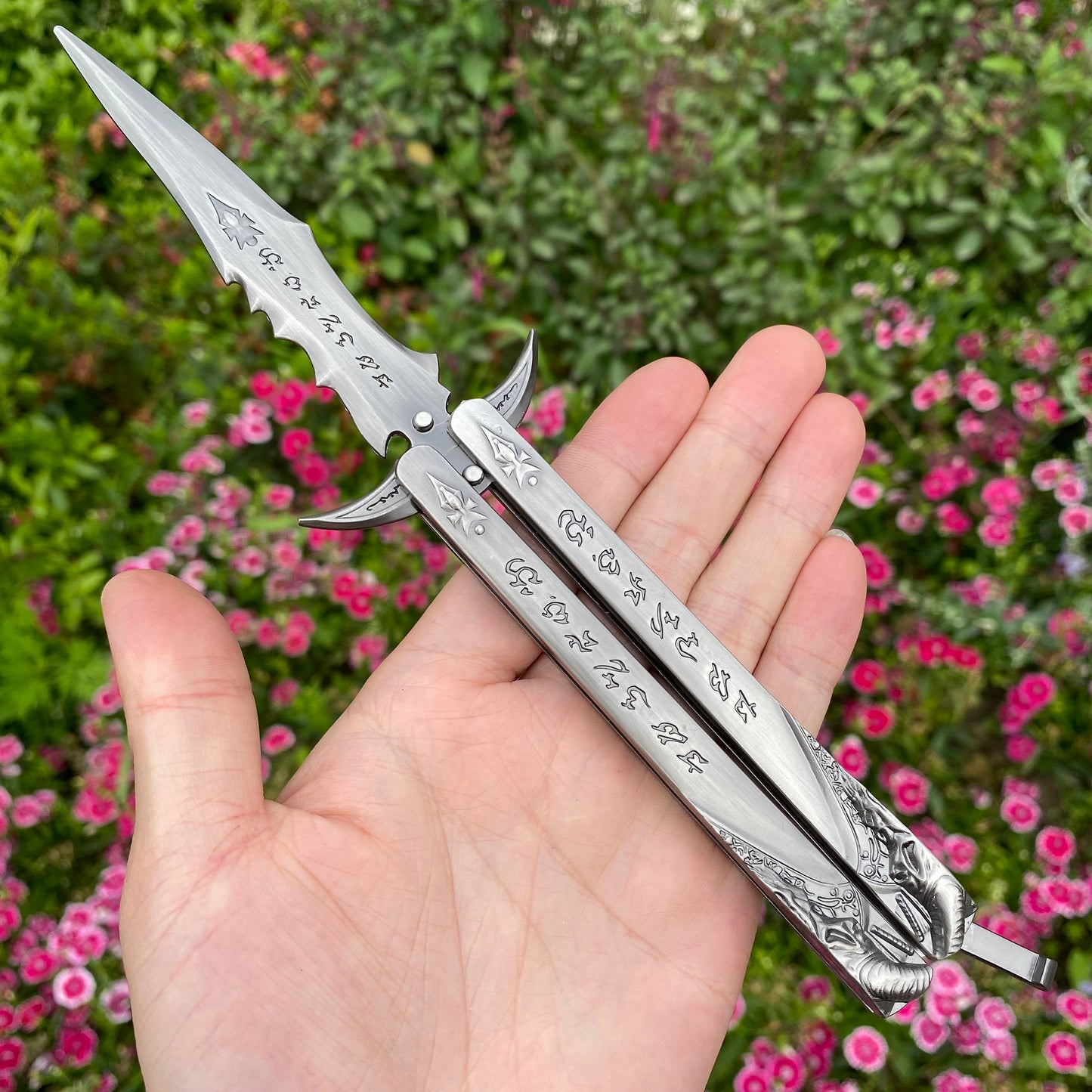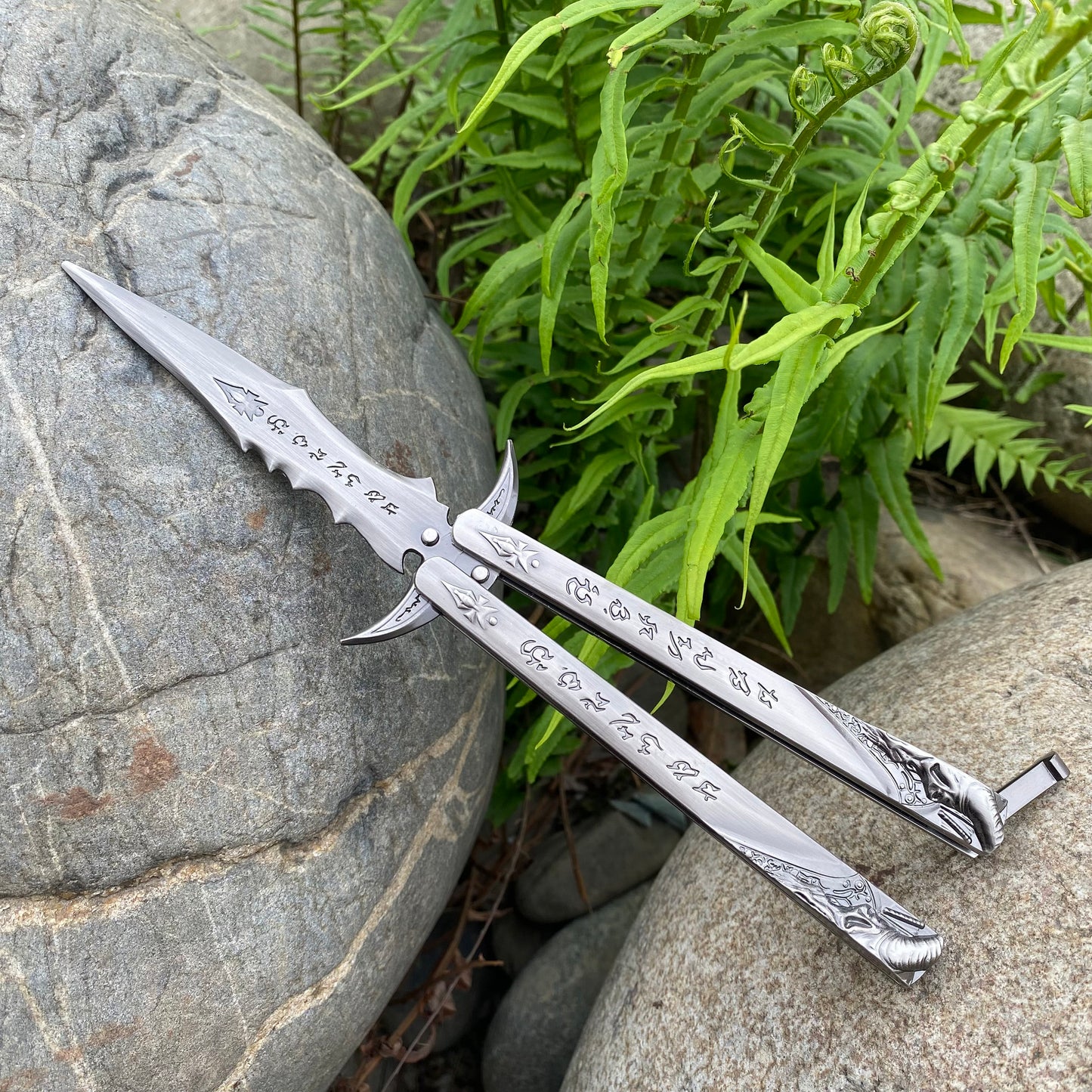 Here are some of the most common questions we get asked. If you can't find what you're looking for, please contact us.
Shipping

The Shipping is FREE

Dispatch Time: We typically process and dispatch orders within 1 to 5 business days from the date of purchase. Our team works diligently to ensure your order is prepared and shipped swiftly.

Delivery Time: After your order is dispatched, delivery usually takes between 5 to 10 business days. Please be aware that delivery times can vary based on your location and other unforeseen factors.
Returns

Eligible items can be returned within 30 days of the purchase date. For a successful return, the following criteria should be met:
The item should be in its original, unused condition and retain its original packaging.
A proof of purchase, like an order confirmation or receipt, is mandatory.